>>>Enter to win a hardcover copy of Dying on the Vine<<<
When wedding planner Kelsey McKenna goes to the Wine Country Wedding Faire, the last thing she expects to do is take on new clients. After all, she's just there to help out her friend Brody and maybe score some free cupcakes. But when a young couple in a pinch asks for her help, she just can't say no.

There's only one problem: they'd been working with Babs Norton, the self-proclaimed Queen of Wine Country Weddings—and things did not end well. Kelsey wants to make sure there are no hard feelings, but unfortunately she never gets the chance. When she goes to Babs' office, she finds the wedding planner dead on the floor.
Babs' high-strung assistant Stefan knows exactly who killed Babs: Kelsey. At least, that's what he very publicly accuses her of at Babs' funeral. When Kelsey decides to do a little sleuthing to clear her name, she uncovers a myriad of secrets and lies. And when a second wedding planner is attacked, Kelsey begins to wonder if she might be next.
Set against the stunning backdrop of California wine country, Marla Cooper's Dying on the Vine is a mystery brimming with gossip, wine, and, of course…murder.
---
Aloha Marla, and thanks for stopping by! Can you tell us a little about your protagonist? 
Marla Cooper: Kelsey McKenna is a destination wedding planner who lives in San Francisco. She has a fun job that's the envy of everyone she meets—but it's not all international flights and champagne toasts. She also has to deal with tricky family dynamics… and an occasional murder.
How much of you is in Kelsey?
MC: There's a lot of me in Kelsey. I love planning and organizing, and we also share the same sense of humor. Her best friend Brody is based on two of my real-life BFFs, and I love writing scenes where they're together, because they banter in the exact same way we do. If I ever met her, we'd probably have tons of fun—or we'd find each other completely annoying in that way you do sometimes when you meet someone who is too similar.
Have you ever thought of killing someone that you know in real life—on the pages of a murder mystery?
MC: Absolutely! In Dying on the Vine, a certain high-strung wedding planner is based on a former co-worker, and in Terror in Taffeta, the bridesmaid who dies may or may not share the same first name as my college roommate who was just as impossible as her fictional counterpart.
How realistic are your settings? Do you take liberties, or are you true to life?
MC: Each book in my series takes place in a different real-life location, and I love to give the reader a real sense of the setting. Terror in Taffeta is set in San Miguel de Allende, and you can't write about it without mentioning the cobblestone streets, the gothic church that looms over the town plaza, or, of course, the tequila donkey (a local wedding tradition). Dying on the Vine is set in the California wine country, and although I didn't use their actual names, each winery, restaurant and bed and breakfast is based on a real place.
When the movie or TV series is made, who plays the major parts?
MC: I like the way you say "when" instead of "if"! The first book in the series, Terror in Taffeta, is actually under option right now, so someone could be sitting in a room discussing this very topic at this very moment. I usually pick Cristin Milioti to play Kelsey, but I just saw a movie with Anna Kendrick and I think she could pull off the humor really well. (Anna, if you're reading this, call me!)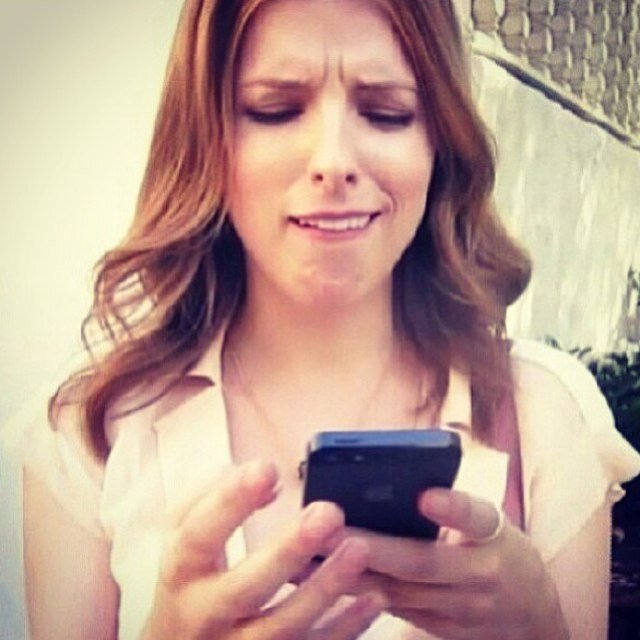 What's the worst and best advice you've heard or received as an author?
MC: There's something I've seen bandied about on Twitter a lot, and someone liked it enough to turn into a graphic, but it's never resonated with me at all: "Writers write. Every single day. Period." I'm a writer, and I don't write every single day. Sometimes you're between projects. Sometimes you're out experiencing life so that you have something to write about. Sometimes you're in the hospital undergoing a minor surgery, or perhaps driving across country. If you told me I really did have to write every single day, I'd turn in my laptop right now.
On the flip side, there is a kernel of truth in that rather strict maxim. When you're in the middle of a project, you should write consistently so that you don't lose momentum. And you should definitely learn to write even when you don't feel like it—because sometimes you're just not going to feel like it. So yes, if you want to be a writer, you do have to actually do the writing. But please, take a weekend off every once in a while.
---
About The Author  
As a freelance writer, MARLA COOPER has written all sorts of things, from advertising copy to travel guidebooks to the occasional haiku. But it was while ghostwriting a nonfiction guide to destination weddings that she found inspiration for her current series starring destination wedding planner Kelsey McKenna. Originally hailing from Texas, Marla lives inOakland, California, with her husband and her polydactyl tuxedo cat.
Website | Blog | Facebook | Twitter |Amazon | Barnes & Noble 
---